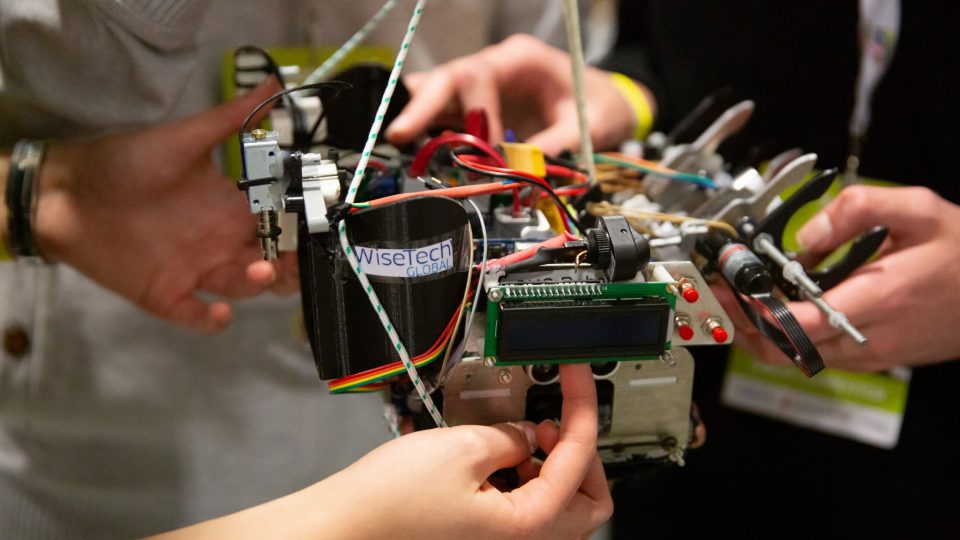 Robocup Junior Australia results
On the 20 August, 26 Fort Street students travelled to Sydney Olympic Park to compete in the New South Wales division of Robocup Junior Australia. This was preceded by over three terms of learning and preparation to build and program robots that needed to autonomously navigate an unknown scenario. Ten teams from The Fort entered: seven in the Open Rescue Line Division, one in Secondary Rescue Line, one in Open Rescue Maze and one team in Lightweight Soccer.
We are proud to announce that three of our teams placed in their divisions:
·         2nd Open Rescue Maze: Ariadne: Cristina Koprinski, Amelie Skelton
·         2nd Open Rescue Line: ductAPE: Gabriel Thien, Xavier Cooney, Felix Fan
·         3rd Open Rescue Line: Space Monkeys: Yash Agarwal, Carlo Famularo, Pranav, Jacob
Two of our teams further won some special awards:
·         Innovation Award: ductAPE: Gabriel Thien, Xavier Cooney, Felix Fan
·         Soccer Honourable Mention: X-MANkey: Manit Anand, Xavier Cooney, Gabriel Thien, Felix Fan
Across the whole process, we gained many valuable skills. These include communication, programming, building techniques and design processes (CAD and CAM manufacturing).
We would like to thank our sponsors, OpenMV, Calm Aluminium, Laser Wizard, WiseTech Global, PCBWay, Pakronics, Maxon Motors and Ultimaker. A special mention also goes to the Fort Street Foundation for their continuous support of Robotics.
The future forecast for Robotics is that twelve students will travel to Melbourne to compete in the Robocup Junior Australia National competition during the last weekend of the school holidays. This completion allows students to collaborate with interstate students, learn new concepts and to challenge their problem solving techniques.
Cristina Koprinski, Xavier Cooney and Gabriel Thien