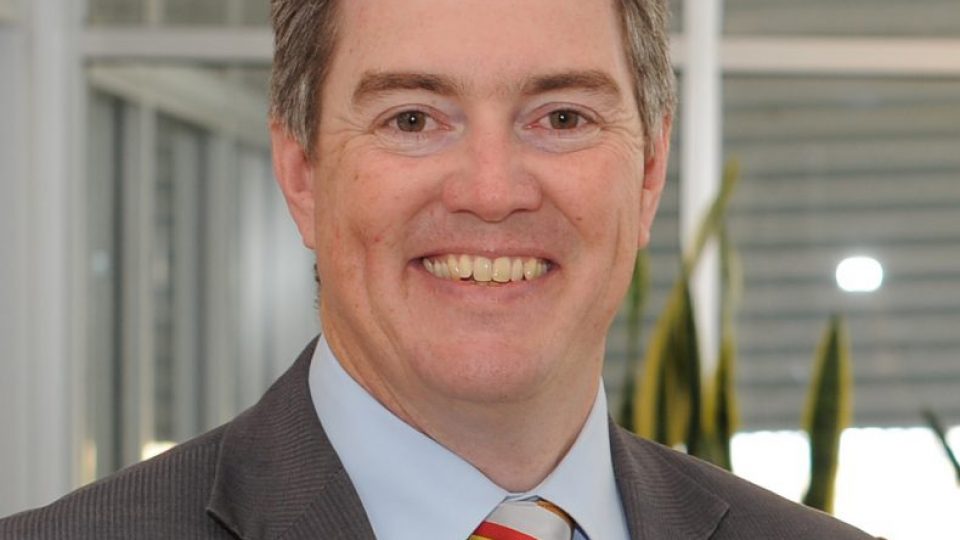 Committee Member in the Spotlight – Patrick Kelly
Meet one of your dedicated SA/NT Committee members – Patrick Kelly. Patrick is your committee's Secretary and is the Director of Development & Community Relations at Blackfriars Priory School.
If you were to write a book about yourself, what would you call it?
You miss 100% of the shots you don't take.
What do you like most about Educate Plus?
Knowing that there is a network of professionals out there that have a shared understanding of the important role we play in the life of our institutions and their willingness to openly share their ideas, problems, successes and failures to assist the growth of all of us in the field.
How has Educate Plus helped you in your career development?
The knowledge gained through both formal and informal channels – professional development and networking – has allowed me to work across all pillars of Educational Advancement, starting in Marketing & Communications, moving through to Fundraising and Alumni Relations, and more recently to Business Development and leading a fully integrated Development Office.
What is the most rewarding part of your role at Blackfriars?
The fact that it is my alma mater is very special. Having worked to serve the communities of a number of schools in my career, it's extremely rewarding to work in the school community of which I, along with my family and friends, have been a part for 35 years. Helping my community grow and strengthen from the Development Office is fantastic.
How did you first learn about Educate Plus?
Soon after my first appointment to a school-based Marketing & Communications role in 2004 I found ADAPE online and registered for Discover Development in 2005. I still have my folder and notes!
Who would you like to be for a day?
My 16-year-old self. If I knew then what I know now…
Favourite movie?
The Natural
What's one thing you couldn't live without?
Family. I am very lucky to have three beautiful daughters at home, who along with my wife and extended family, keep everything in perspective.
Who has had the biggest impact on your career thus far and why?
At each stage of my progression through Advancement, I have been fortunate to have had the support of institutional leaders with management styles that aligned perfectly with where I was at that time in my career. It's therefore very difficult to single any one of them out. The most enduring of these leaders was Rob Thomas who helped recruit me back to the world of education in 2000 when he was Deputy Principal at St Columba College, then asked me tojoin him in establishing the Australian Technical College / St Patrick's Technical College in 2006. It was fitting that his retirement at the end of 2017 coincided with the opportunity for me to return to Blackfriars.
Favourite travel spot?
Queenstown, New Zealand, is pretty hard to beat.
What's the weirdest job you've ever had?
I worked overnight stocktake in a large hardware store a couple of times. I counted a lot of nails, screws, washers and measured our metres and metres of shade-cloth and weed-mat!!!
What are your three most overused words/phrases?
Absolutely
Going forward
Am also told I use the 'thumbs up' emoji a lot!