The Arts
Head of Department – Dramatic Arts & Performance
Alyssa Kelly
Mulkadee
Mulkadee applications opened on 28 February and already students are signing up for their favourite disciplines. This year, Mulkadee will take place on Friday 24 July at 7:30pm. In the lead up to this extravaganza there will be a week of rehearsals at The Entertainment Centre.  This year, there are again limited spaces available for both Dance and Drama disciplines, and applications must reflect any past experience for students to be considered. There will be weekend workshops held throughout the year to rehearse any music items, and Townsville students are expected to be available for all of these. If you are interested in registering, please see the notice on the HUB and click on the link to their website.  Please note that no late entries will be accepted this year. Registration closes on 27 March and Video Auditions are to be in by 3 April. All students, successful or unsuccessful, will be notified on 20 April, 2020 by email from the Mulkadee Committee. Then the St Patrick's Finance team will send you a payment form. Only the successfully accepted students will be sent a payment form. Ticket sales will also open on 20 April and all parents will be encouraged to buy tickets ASAP to avoid disappointment as they have sold out for the last two years.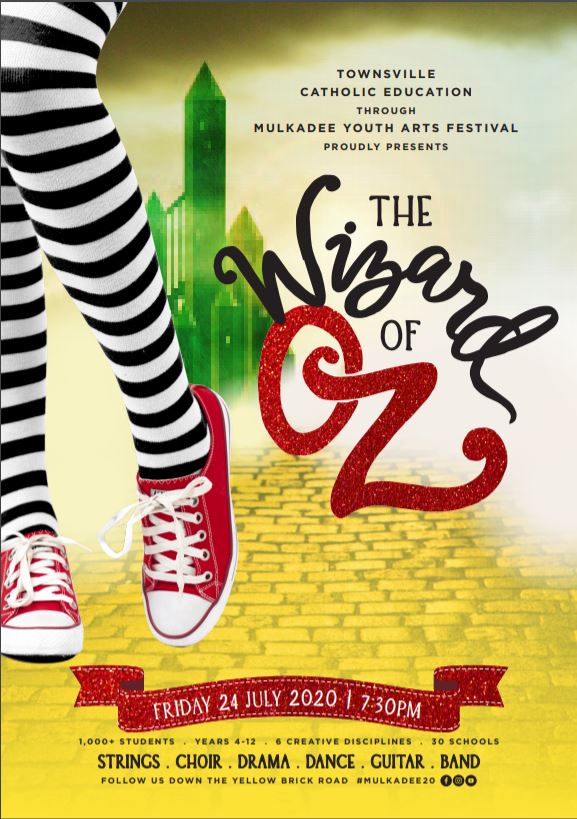 Drama Club & Capture@Pats
For those students who love the idea of performing and creating, but don't want to miss schoolwork, Drama Club meets every Thursday at Lunchtime in the Drama Room. This is a wonderful alternative to Mulkadee for students who are unsuccessful at getting into the Drama Discipline for Mulkadee. This term, Drama Club along with Capture@Pats has been working on understanding angles for photography and film. We have already received some very interesting images in our weekly challenges, and our long term goal is to create a portfolio of works or a short film that can be showcased in our new building later this year. If your student would like to join Drama Club or Capture@Pats, please email Ms Kelly, Mr Marano, or Ms Perkins. Students are interested in working on a stage play, we will be putting together an epic piece for the Eisteddfod. We will begin rehearsing next term, so please keep an ear out or check the HUB later this term for when auditions are being held. Lastly, Friday March 27 is World Theatre Day. Students will notice some of their favourite playwrights and characters walking around the school.
Photographers Left to right: Ella-Paige Rizos, Essie Kantha, Tara Marlborough
Dance Troupe
Dance Troupe have been working hard on their choreography for an upbeat dance fusion that will be showcased later this year. While some of our students are dancing queens, we have a number of students who are beginning to understand the fundamentals of dance through their regular attendance of our Monday skills class. Miss Hudson, along with seasoned dancers, Lara Stewart and Sarah Mosch, have been teaching our new students the basics, including how to turn, kick and generally move. These students will be showcasing some of their newly-learnt skills at our Twilight Open Evening (Tuesday 17 March). Any student who has signed up to be a part of this performance are reminded to get their permission forms into Student Reception ASAP.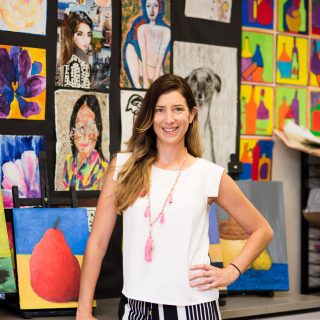 Head of Department – Visual Arts & Exhibitions 
Harriett Geater-Johnson
Year 11 Visual Art Visit to the Townsville Museum
As part of the new Senior Visual Art curriculum, students are required to examine things through different lenses. As part of Unit 1 Art as Lens, we went to the Townsville Museum and investigated historical objects. Students were interested to learn about Townsville history and examine and draw interesting objects and artefacts. The class have since used their drawings to create solar prints that have been turned into wearable art. Thank you very much to the Museum for being so hospitable and allowing us to have a good look around!

Year 11 VAP – Shibori Printmaking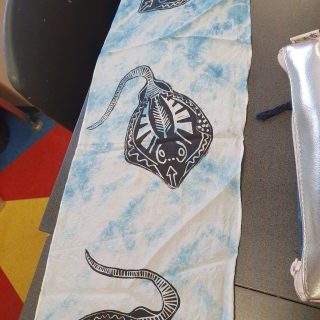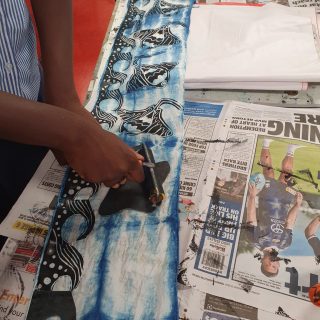 Students in Year 11 Visual Art in Practice have been working hard to create a beautiful range of wearable and functional objects for a future market opportunity. Girls have been applying textile techniques such as tie dyeing, shibori dying, printmaking on fabric and batik. Pictured is work in progress on some shibori printed silk scarves. Keep an eye open for updates about our market stall later in the year.
Year 10 Fauvism Painting
Year 10 students have been learning about the wonderful art movement of Fauvism. Gaining an understanding about how colour can be used to convey emotions and how the artists got their name 'Wild Beasts,' pictured are some works in progress with glorious pink underpaintings, ready for complementary colours to be applied in layers.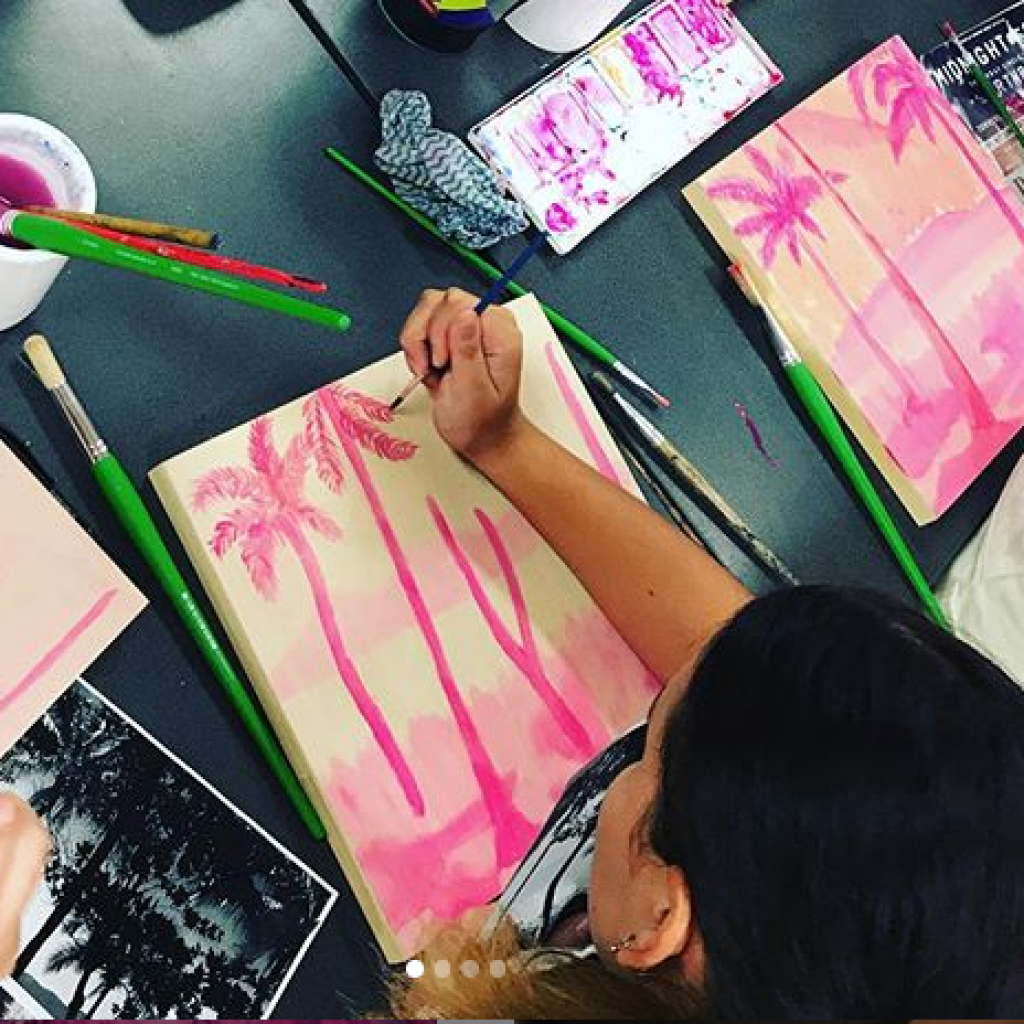 Year 12 VAP
Students from Year 12VAP are currently undertaking a module all about Wearable Art Pieces, to get some ideas and inspiration we went to see the Aboriginal and Torres Strait Islander Art project: People, Culture & Country for 2019. This also gave the girls a chance to check out the new Cowboy's Stadium. The show was an excellent way for girls to get a variety of ideas about wearable techniques and recycling things into wearable art. Thank you to organiser Christina Papadimitriou for enabling us to see the show.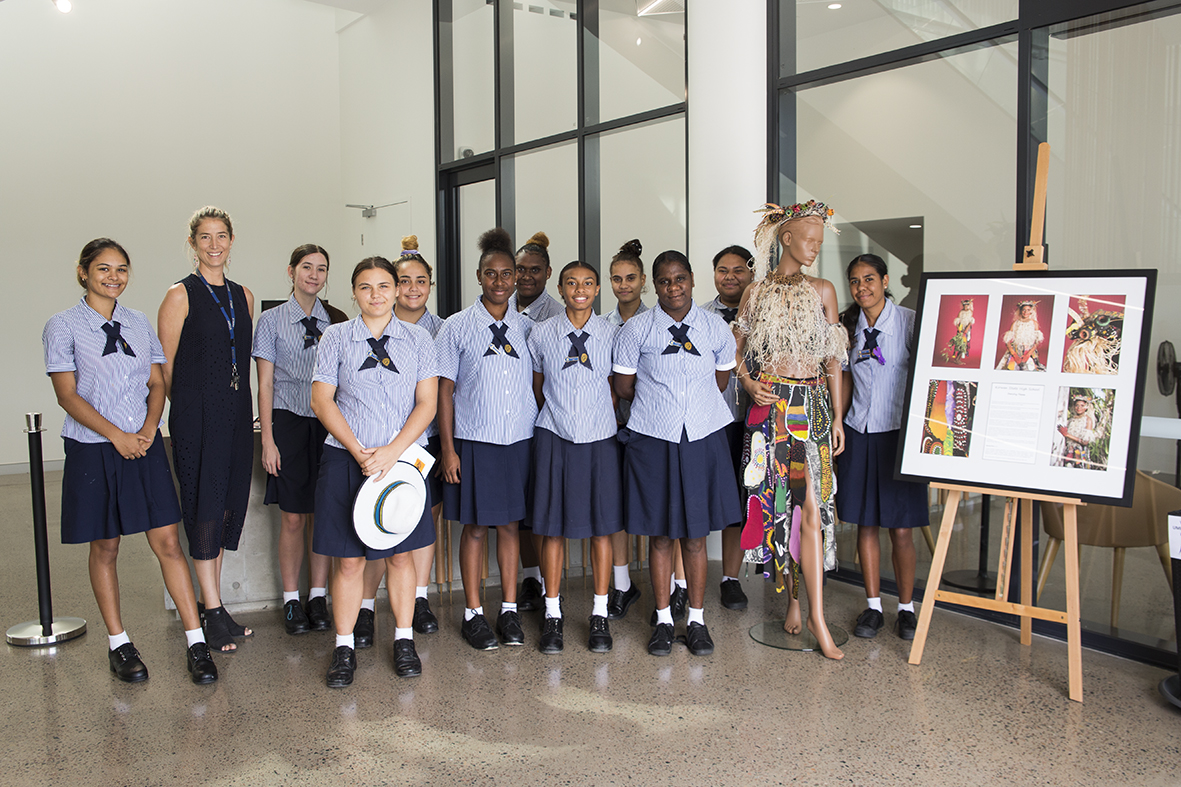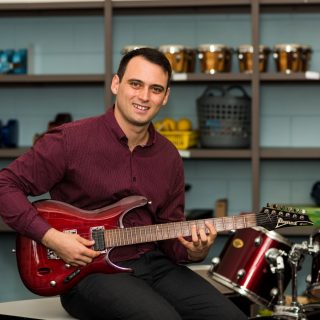 Head of Department – Music & Performance
Johnathon Goulter
Performing around Town
St Patrick's Students continue to be in high demand for public performances. This month we had the amazing Emma Watts on Guitar performing at the Ignatius Parks International Women Day Breakfast and Elizabeth Carroll on trumpet attending and performing at the Advanced Musicians Workshop in Cairns.

Ensemble groups are rapidly preparing for the upcoming open evening. I am pleased to say the every single group will have a piece of music to present thanks to the hard work of their ensemble tutors and themselves.
We are looking forward to seeing you at Opening Evening to see what our girls have been putting together.
In The Classroom – Junior Years
Our Year 7 and 8 students have hit the ground running by learning to play new repertoire in variety of ways. Year 7 students have completed their 'Who's That Yonder Performance' and Year 8 students have just completed the hit song Perfect by Ed Sheeran.
Middle Years
Our new split in the Year 9 program has been successful so far with our Year 9 Methods class delving into chord theory and our Year 9 Practice class have been rearranging Beethoven's 9th Symphony.
Year 10 Music students have continued to develop their performance skills by choosing their own songs to arrange and perform.
Senior Music
Year 11 music students have been deepening their understanding of music theory and how it relates to musical moods and emotions. The Year 12 music class have just finished their first performance and are now composing with musical innovations. Music Extension are busy preparing their next performance item with the theme: A Tale of Two Cities: New York and Paris.