Science & Technology
Head of Faculty – Science & Technology
Chris Pacey
Clean Up Australia Day
More than 120 students from St Patrick's College Townsville took part in the 2020 Clean Up Australia Day activities along The Strand foreshore and nearby park lands last week. The girls collected a wide range of litter including a large amount of recyclable plastics, bottles and cans.
Events like Clean Up Australia Day have direct impacts such as the removal of rubbish which helps to prevent injuries and illness to wildlife. These events also have a massive indirect impact on the awareness of participants to issues facing our planet more broadly, as well as a big impact in encouraging students to have a growth mindset and that they can make a difference. This not only changes their behaviour, but they also become agents for change in their communities, whether that's here in Townsville or back home in the Torres Strait, Cape York or Papua New Guinea.
The Reef Guardian Club, which was established at the College in 2016, is responsible for organising events such as Clean Up Australia Day to help increase awareness of issues affecting the Great Barrier Reef and the environment generally. The membership of this Club has skyrocketed in the past couple of years with more than 200 members in 2020 who will participate in a range of activities such as attending JCU Turtle Hospital, taking part in Reef Restoration activities where students snorkel and remove algae from coral reefs, and a range of other events which increase awareness.
Students see the difference they are making not only to the environment, but also the positive impacts it has on their mind set.
Clean Up Australia inspires and empowers communities to clean up, fix up and conserve our environment, to keep Australia beautiful.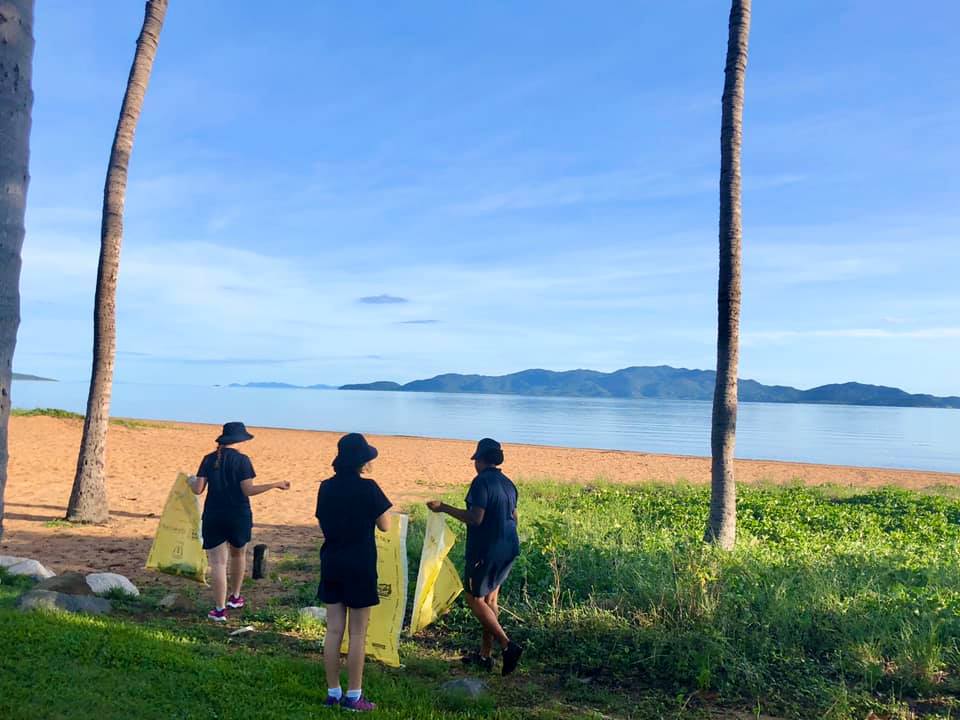 Year 10 Marine Science Reef HQ Visit
Year 10 Marine Science students have visited Reef HQ this week as part of their unit on the effects of climate change on ocean chemistry.