MESSAGE FROM THE PRINCIPAL

This week we have gathered as a community to celebrate the Feast of our Lady of Mercy, Catherine McAuley. We always celebrate Mercy Day Mass in the last week of term as Mercy Day officially falls on 24 September each year. Sister of Mercy, Sister Helen Mary Peters who also happens to be our College Board Chair, shared a powerful reflection reminding us to think about living a virtuous life of moral excellence, driven by our heart. By becoming a pondering person who more deeply listens and trusts in faith to then go out looking for opportunities to share with others love and joy. It is always inspiring to remember that mercy is an attribute of God and that when we experience mercy ourselves it enables us to be more merciful with others. The Mass was followed by outreach and awareness activities and ended with a talent show raising money for mercy Works.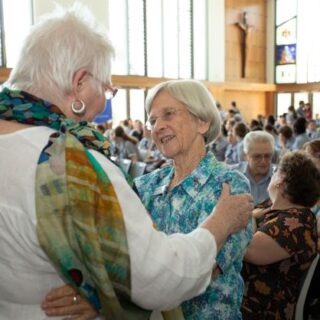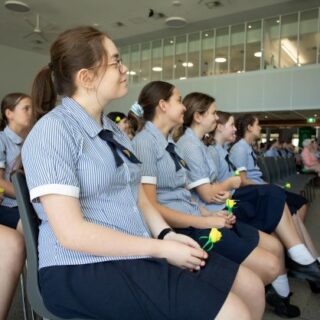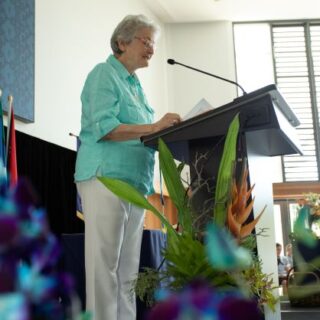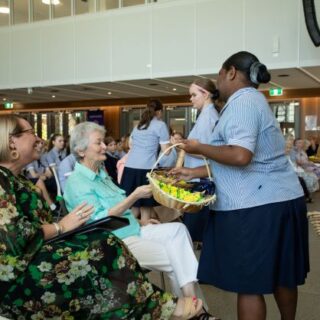 Our Year 12 and Year 11 students and their families took part in a very beautiful Passing of the Light Mass at Sacred Heart Cathedral symbolising the passing of the light of Christ from the soon to be graduating seniors to the 2022 cohort.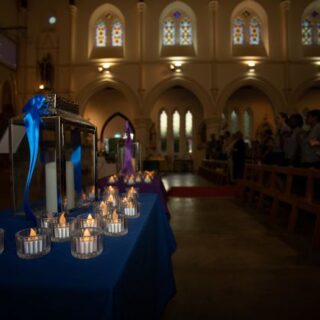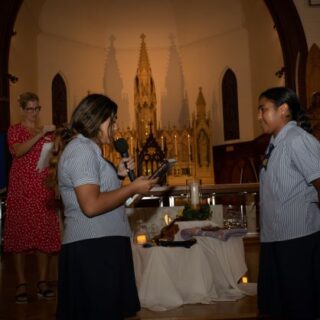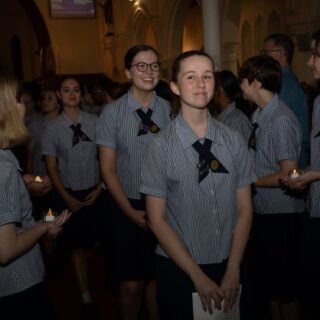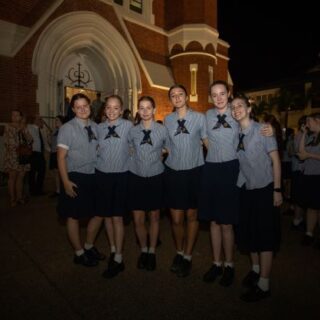 I would like to take this opportunity to thank and acknowledge our 2021 Seniors. They have done themselves and their College proud. We will be formally celebrating their graduation rite of passage at a Valedictory Assembly, Mass and Dinner in the week beginning 15 November. On behalf of the College community, I would like to wish the 2021 senior all the very best as they prepare for their final assessment and external examination period.  
I would also like to acknowledge the following 2022 Prefects who were announced a few weeks ago and we look forward to them building on the great work achieved by the 2021 leaders:
College Captains:  Brooke Davis-Goodall & Jamie Mohr
Faith & Mission Prefect:  Elizabeth Shaju
Community Service Prefect:  Georgia Dagge & Ruby Mitchell
Cultural Engagement Prefect:  Flora Nona
Boarding Prefects:  Esther Lovae & Xenia Peinkinna
Arts & Exhibitions Prefect:  Chloe Turner
Performing Arts Prefect:  Kirsten Jorgensen
Sport Prefect:  Clara Deer
Dominations House Captains:  Elleni Voudourellis & Jasmine Gallagher
Powers House Captains:  Amy Fraser & Kayla Gunn
Princes House Captains:  Taylah Stockham & Rhiley Vines
Thrones House Captains:  Jermia Ahmat-Nona & Haylie Emanuel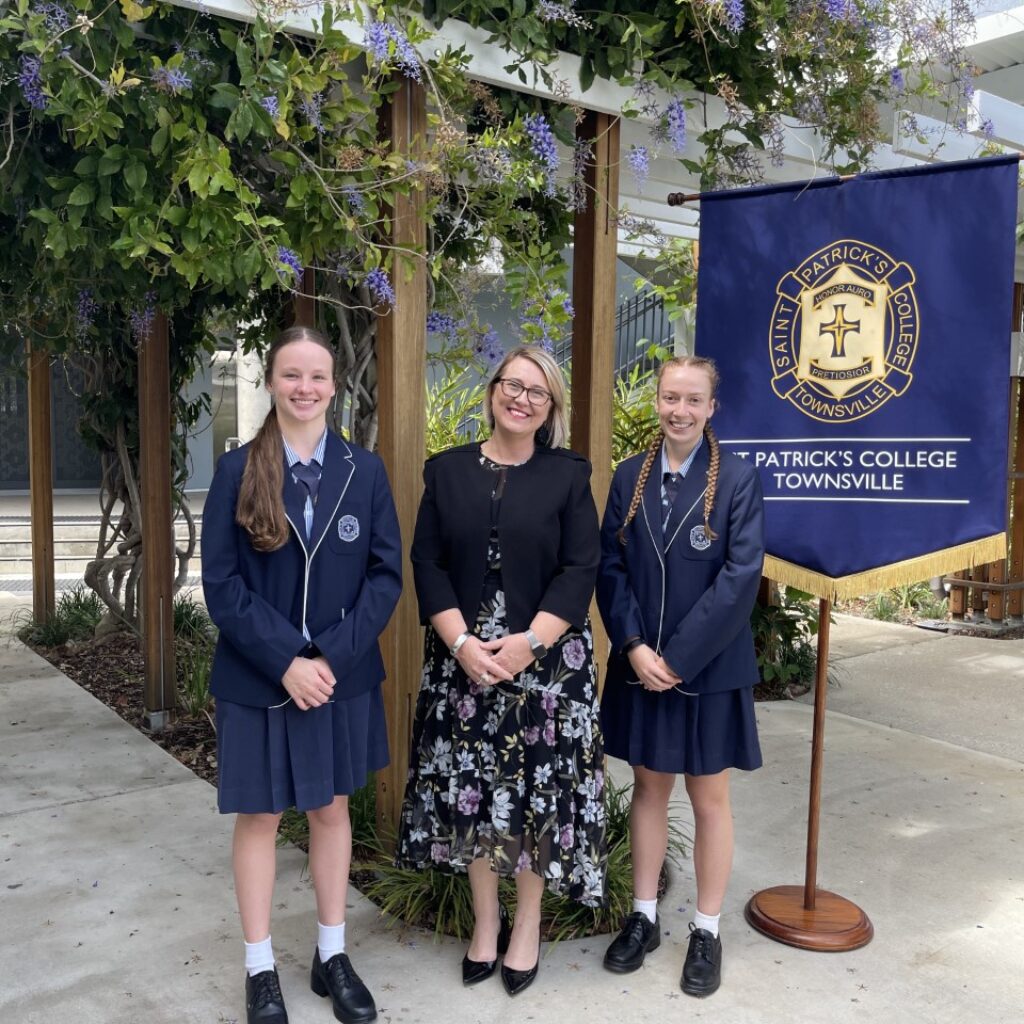 2022 College Captains Brooke Davis Goodall and Jaime Mohr with Mrs Hauff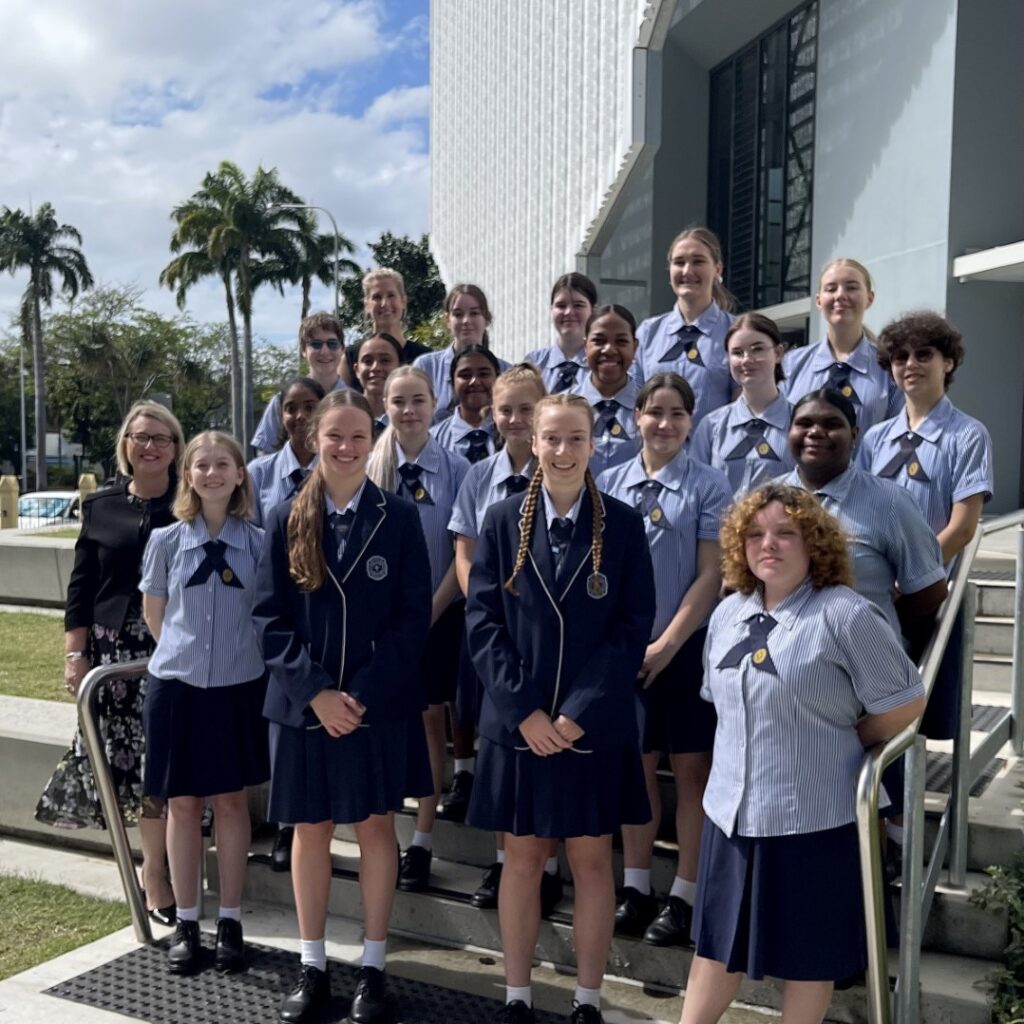 2022 Leadership Group with Mrs Hauff and Head of Year 12, Mrs Hambly.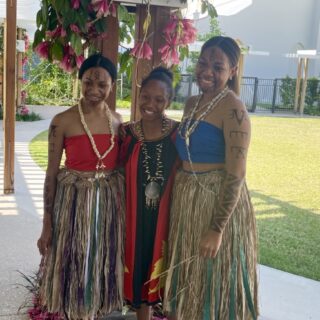 This week we were also fortunate to gather as a community to acknowledge and celebrate PNG Independence Day. The assembly was organised and led beautifully by Belna Satchell, Esther Lovae and Wendy Bire. We are also very thankful to Darren Raimo and Natalie Kini who joined us from YWAM. We continue to be very proud of the diversity of cultures we learn from every day in our community.
Belna, Wendy and Esther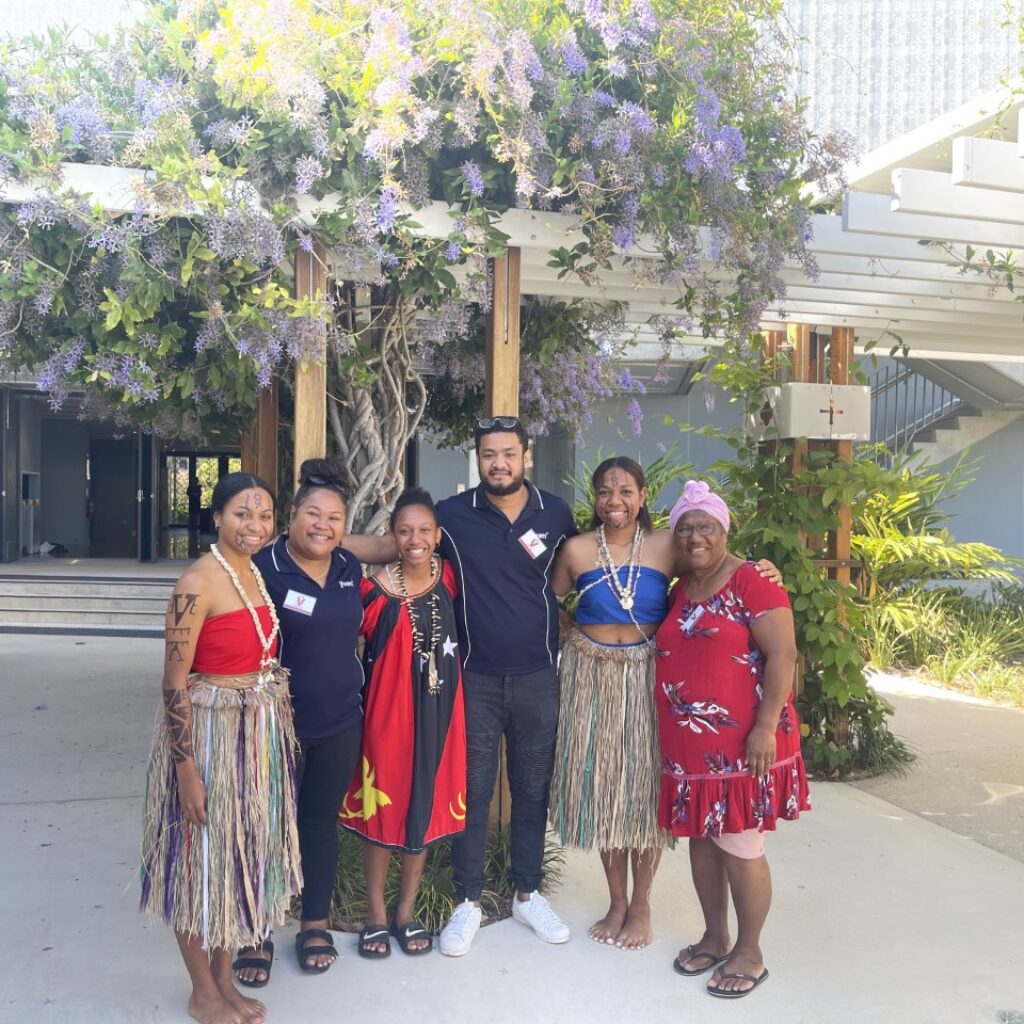 Belna Satchell, Natalie Kini, Wendy Bire, Darren Raimo, Esther Lovae, Kay Bire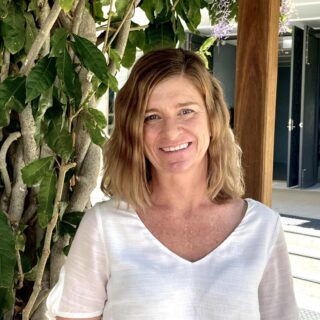 I am thrilled to announce that this week we welcomed back Lisa Mowbray to our College in the new role of College Nurse. It is wonderful for our college to have someone with such incredible knowledge and experience, who also knows our students so well.  
I do hope our students and teachers enjoy a well-deserved holiday break to rest and relax and we look forward to welcoming everyone back for Term 4 with renewed energy and focus for the final 8 weeks of the school year.
Amber Hauff
COLLEGE PRINCIPAL
Lisa Mobray, College Nurse