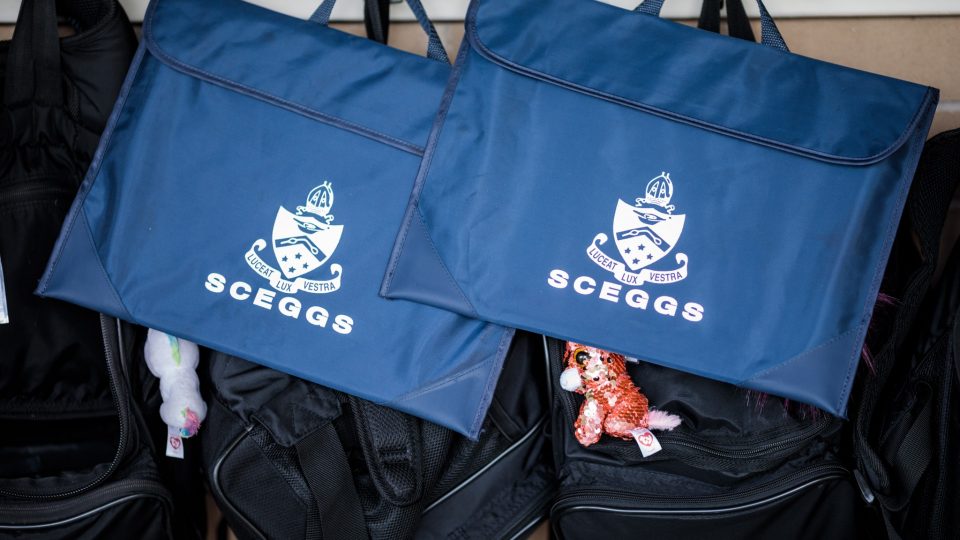 From the Primary School
Co-curricular activities are always popular in the Primary School. This year, we have on offer a broad range of experiences for the girls.

2020 Co-curricular in the Primary School
We have three Art Clubs and two Drama Clubs running after school on a weekly basis. Our Visual Arts teachers and Drama tutors run these programs. Each of these clubs targets different year levels and the students participate in age-appropriate drawing, painting, collage, mime, role-playing and improvisation exercises.
Our Music Co-curricular program is also quite extensive and runs before, after and during school hours. Groups include several string ensembles, a Bugles Band, a Percussion Ensemble and the Year 6 Ukulele Group. Our Years 4 to 6 girls also have the opportunity to participate in the Cantare Choir. Our Cantare girls gather each Thursday and perform at a number of school events such as the Easter Festival and our K-12 Christmas Service.
Many of our Year 6 girls are keen debaters and for 2020 we have entered teams into the ISDA competition. This competition sees the girls debating against like-aged students from other Sydney independent schools on a Friday afternoon. Commencing in Term II, a number of the Year 6 pupils will also join the IPSHA competition which will see the girls debating well into Term III.
Concurrent with all of the aforementioned interest areas, our PE Department offers the girls a plethora of sporting and physical activities covering pursuits such as gymnastics, basketball, swimming, water polo, soccer, netball, games readiness, cross country, tennis and yoga. These experiences run both before and after school and many of them also involve a Saturday commitment. Groups such as the Years 4 to 6 Football Team participate in the IPSHA competitions as well and the children compete against students from other schools on a regular basis.
Another club in the Primary School is the Years 3 to 6 Science Club. Every Tuesday, our budding scientists investigate scientific phenomena in a fun environment and conduct hands-on experiments to develop their understanding of how things work.
The Years 4 to 6 Enviro Girls help look after the environs of the Primary School. This team of students runs environmentally friendly activities such as monitoring each class's contribution to our wrap-free lunch arrangements and reinforcing the school's message of minimising energy wastage and conserving water. These pupils are regular speakers at our Tuesday morning assemblies, reminding the girls of how they can help to care for our school and contribute to making the world a better place.
Our Year 5 girls always enjoy their Wednesday lunchtimes as they form the basis of the Dance Club. The children learn new dance steps, match movement to music and perform routines for the rest of the Primary School at key points throughout the year.
We also have some new initiatives on the 2020 landscape. These include the Kindergarten to Year 6 Kindness Club and the Years 2 to 5 Chess Club. The Kindness Club strives to build a kinder and more caring Primary School. Special focus events have included ideas such as the "Be Inclusive Week", where the girls promoted an ethos amongst their peers of treating others with kindness and of making sure that each person feels cared for and included as a member of our community. On a different note, our Chess Club is facilitated by the Sydney Academy of Chess. Each week, the girls get to learn new strategies and then put them into action in a competitive game environment.
We have striven to cater for the broadest possible range of our girls' interests and needs, and to offer them new and challenging activities. All of our programs are filled to capacity and it is reaffirming to witness the commitment of so many of our students. If you have any questions regarding the Primary School Co-Curricular arrangements at all, please don't hesitate to contact us.
Paul McGrath
Deputy Head of Primary School
Year 1 and their Green Thumbs
You may have already heard about the new Primary School vegetable patch. The vegetable patch has been designed to allow all girls in the Primary School the opportunity to experience gardening and growing, within the context of the curriculum. This semester, as part of their Science and Technology unit, Year 1 have been investigating Living Things. As part of this program "How does your garden grow?', they have been responsible for getting our vegetable patch up and running. This has included transporting enough soil to fill the two garden beds from the playground to the patch, filling both beds full of soil and then planting our very first seeds. We can't wait to hopefully watch them sprout over the next few weeks. Great work Year 1, it's been an exhausting effort!
Helen Dempsey
Head of Primary