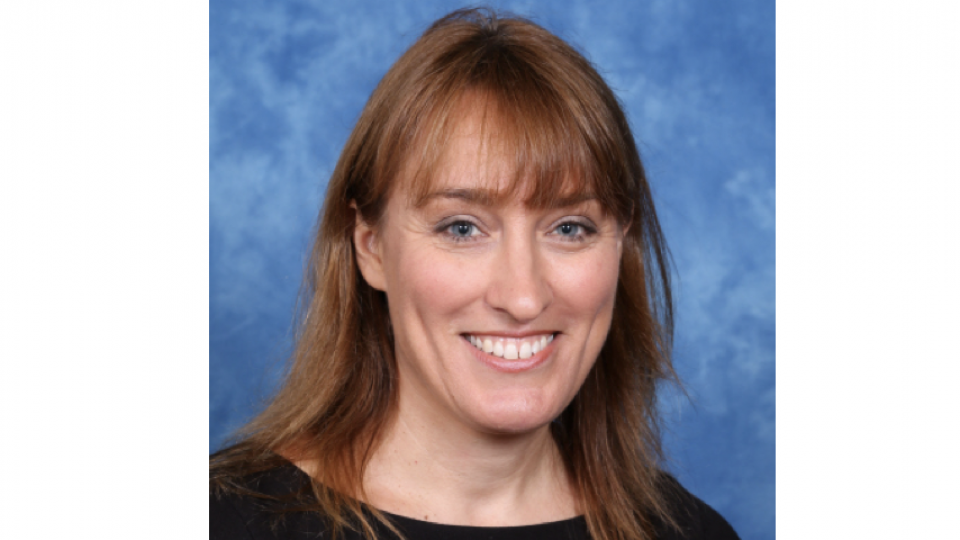 Principal's Report
Dear Fortians, Parents and Carers,
On 16 August the Department of Education released Updated Term 3 Learning Guidelines for schools. With updated health advice and changes to state and national restrictions whilst the majority of school-based activities remain unaffected a limited number of activities remain under consideration and some have new restrictions in place.
School continues to be safe and all our operations at Fort Street are in line with AHPPC and NSW Health guidelines. All students should be learning face-to-face at school unless they are unwell or have a medical certificate to support their absence. Staff and students who are unwell must not attend school. Students and staff who are absent or sent home due to flu like symptoms need to be tested and must not return to school or work until they return a negative COVID-19 result and are symptoms free. The school is required to sight the negative COVID-19 test prior to allowing staff and students to return to school.
All users of school facilities and visitors to the school will continue to be required to read and sign the physical distancing and health and hygiene measures document provided at the front office. All Community user groups now have a COVID-19 Safety Plan. Non-essential adults are still not permitted on school grounds or at school events.
The P&C decided at their last meeting that they will continue to meet via zoom for the remainder of 2020. All professional learning for staff will also continue to be delivered online.
Whilst physical distancing of children in schools is not required by the AHPPC guidelines, wherever possible the school will limit activities to year groups or stage groups to limit close contacts to those within these groups. The main impacts of this new requirement will be to the schools sport program and to the IMP.
Sport
Whilst interschool activities are allowed to continue they must remain within the local community or zone. As we are a large zone in terms of geographical location, it has been confirmed that we cannot continue with interschool sport in its current format and still keep to playing sport in each school's 'local community'. We are looking to split our zone up into two smaller zones based on location:
Zone 1 – Burwood, Fort St and Concord
Zone 2 – Hunters Hill, Ryde and Marsden
Not all recreational sports will be able to continue and school sport will be rearranged into year group rotations for the remainder of Term 3. Final plans are still being worked out and all students will receive a detailed email from Mr Uppal this Monday.
IMP
For the remainder of Term 3, all group singing (choirs) and the use of wind instruments (wood and brass) in group settings, are not permitted. This has made it particularly tricky for the IMP to continue any meaningful program for our many ensemble groups. All parents and students of the IMP have been emailed new procedural guidelines that will commence this week. I would like to thank Matt Manchester for his commitment to the IMP and his solutions focused drive to keep the IMP running.
Year 12
Congratulations to all of Year 12 who completed their Trial HSC exams in weeks 3 and 4. Practical HSC exams have now commenced with some Language Speaking exams already completed, Drama Performance to come this week and Music Performance in just over three weeks. Year 12 have only five weeks of school classes remaining this term and one week next term before their final HSC exams commence. We are still finalising our Year 12 celebration events in light of the new restrictions announced last week. Year 12 will receive detailed information this week about what events will be able to take place, unfortunately we will not be able to have any parents onsite for the graduation ceremony.
Year 11
Year 11 will enter their final exam period in weeks 8 and 9 as they wrap up their Year 11 courses in preparation to commence the Year 12 HSC courses next term.
Years 7-10
Year 8 and 10 have completed their subject choices for 2021 and construction of the timetable will commence this week. This is a complex and time consuming job in which the timetable team does its best to match most students with the choices they have made. Confirmation of students' subjects for 2021 will take place early in Term 4.
Official School Tour Video
It was a pleasure to have Otto Khoo (Fortian, 2017) in the school last Thursday filming for our official school tour video. Otto completed his HSC at Fort Street in 2017 and is currently studying at the Australian Film Television and Radio School (AFTARS). Otto was approached to film and edit a school tour video by Ms Cameron and they are now working together to bring this all together. With the cancellation of Open Evening, Open Mornings and potentially the Year 6 Orientation in term 4, we hope that this will provide comfort to the families of Year 6 students and their parents who have been unable to come and visit their High School for 2021. Once it is completed this video will be uploaded to the school website.
SAS Recognition Week
This week is NSW SAS recognition week. At Fort Street High School we are incredibly lucky to have such an amazing team of staff working across the school to support our students and teaching staff. I would like to express my gratitude and thanks to a dedicated and hard working group of people:
Janette Levy – School Administration Manager
Celia Batista – Science Assistant
Diana Choy – School Administrations Officer
Vivien Davies – School Projects and Maintenance Manager
Dianne Debreczeni – School Administrations Officer
Chris Egan – Library Assistant
Mark Egan – Archives Assistant
Lina El Deiri – School Administrations Officer
Evelyn Kwan – School Administrations Officer
Kellorin Long – Assistant to the Principal
Craig McGeachie – Technical Support Officer
Marjan McKeough – Library Assistant
Donna Padroth – Kitchen Assistant
Natalie Page – School Administrations Officer
Denise Sloss – School Administrations Officer
Francesca Triolo – School Administrations Officer
Kevin Wright and Ron Elks – General Assistants
Iain Wallace – School Archivist