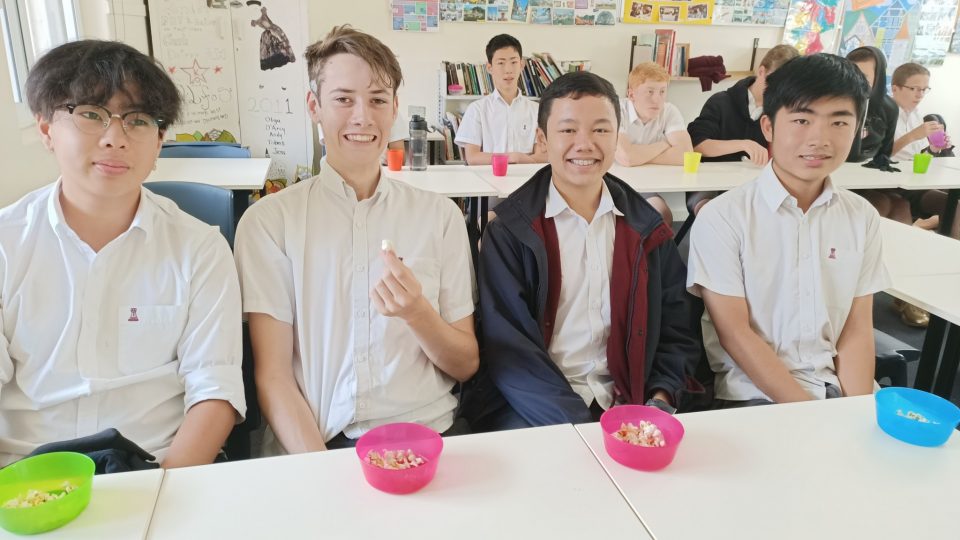 Kino for Kids German Film Festival
Learning another language like German opens a window to another world. Films can provide an opportunity to experience cultural diversity, help to develop an understanding of different cultures and are therefore a strong motivator for intercultural learning.
Every year the Goethe Institut holds a German Film Festival in cinemas around Australia, including special screenings for school classes. Determined not to let Covid 19 get in the way of such a worthwhile program, the institute moved Kino for Kids online this year, allowing teachers to stream the films in their classrooms.
Last week all German classes from Years 8 – 11 enjoyed watching one of the range of German children's and youth films that were on offer. Fresh popcorn helped to make to make our classroom cinema experience just a little bit more authentic. Year 8 went on an adventure around the world with Checker Tobi​, Years 9 and 10 solved a mystery with TKKG and Year 11 went time-travelling with Cleo. Year 7 will view the movie Rocca changes the world ​ later in the year.
Kristina Reynolds (Languages Faculty)