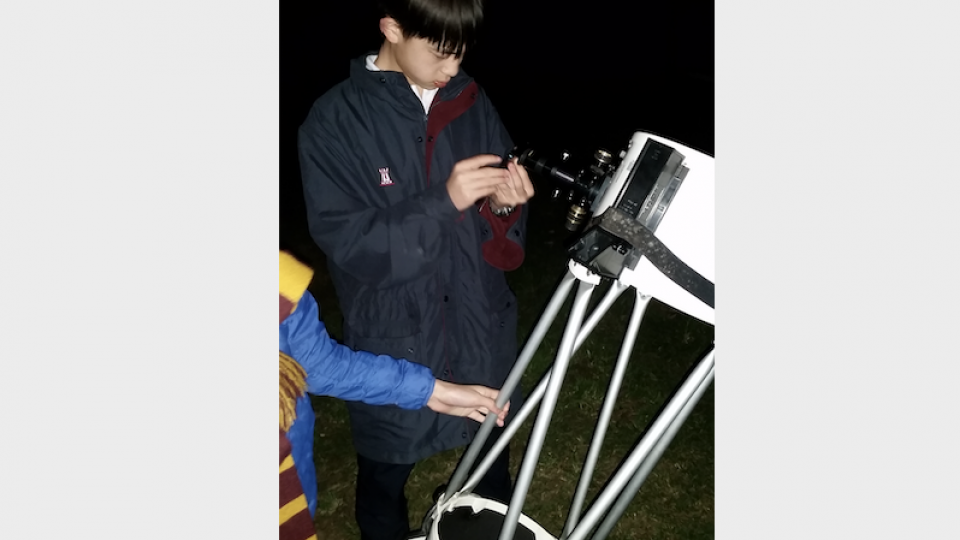 Astronomy Club
In a last-ditch effort before the sun set too late, we, the Astronomy Club, setup our telescopes on the school oval during the evenings of Week 5, with hope that Zeus would spare us the clouds. This was so we could observe and enjoy the beauty of the galaxy we call home: the Milky Way. Thankfully, he did spare us, granting us clear skies so we could get the most out of our scopes.
A snapshot of the nights would show the excitement of the budding Year 7's after finding and looking at the clouds and moons of Jupiter, the rings of Saturn and the crisp, glowing stars of star clusters like Ptolemy's Cluster. It would also show our older members patiently navigating the sky in an attempt to find dim objects not visible to the naked-eye. Another special moment was when the entire group stopped to watch the ISS silently cross the sky. All this was supplemented by our table of snacks, generously brought by our members, providing sustenance for the demanding task of using the scopes and fuel for the Year 7's who randomly ran across the oval.
The nights were also an opportunity for the supervising teachers to experience the night sky, showing the same excitement as the students. It is also to these teachers, Mr Prasad, Ms Fluitsma, Ms Jenkyn and Mr Chapman we give our thanks for giving us their evenings.
We plan to hold more astronomy nights next winter, giving more people the opportunity to enjoy our night sky. We may also have an overnight trip away from Sydney's lights where hundreds of stars previously hidden will be visible. We hope to see you there.
Carlo Famularo (Year 11), President of Astronomy Club