WA Chapter Conference – Create the Change
Wednesday 13 September
Registrations have been rolling in for the 2017 WA Chapter Conference on Wednesday, 13 September, at Joondalup Resort. Join thought leaders and explore your potential for creating positive change in the workplace. REGISTER NOW
Times:
8.30am – Registration
9.00am – Welcome
9.15am to 5.30pm – Sessions covering all pillars
5.30pm to 7.30pm – Networking drinks
Venue:
Joondalup Resort
Country Club Blvd, Connolly WA 6027
Cost:
Members $322.73 + 32.27 GST
Non-members $386.36 + 38.64 GST
Inclusions:
We have listened to your feedback and it was time to create the change. This year we will take you away from the office for only one day, but in lieu of day two we will provide you with an array of pre-recorded webinars tailored to your needs. You can view these webinars with your team and at your leisure over the next six months.
Programme
Please follow the link to access the full programme on our conference page.
---
Plenary Session: David Faulkner                                                                                                                                                                                                                                                       
Dave is the CEO and co-founder of Education Changemakers and, as one of Australia's most awarded educators, has vast experience leading change at the school, regional and national level. An expert in the development of education leaders, with a proven track record at the highest levels, Dave matches a powerful grasp on grassroots realities with strong insights at system level.
Plenary Session: Rebecca Cody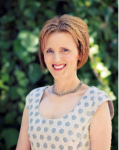 A committed leader and proactive strategist, Rebecca Cody believes that society is shaped by education and her vision has been rewarded with her recent appointment as Principal of Geelong Grammar School, arguably Australia's most pre-eminent school. In 2012 Rebecca received a WA Business News 40-under-40 award for her change management at her current school, Methodist Ladies' College in Claremont, and was the University of Western Australia's Strategic Alliance winner. Rebecca is currently an appointed member of the School Curriculum and Standards Authority's Advisory Committee, and an elected Board member of the Association of Independent Schools of WA. Her PhD research centres on self-efficacy judgments about leadership.
---
We wish to sincerely thank our 2017 Chapter Conference Sponsors: 
Stay at Joondalup Resort
Educate Plus WA Chapter have reserved 10 rooms for Tuesday 12 and Wednesday 13 September at the Conference rate of $249 per person. Please request this rate and mention Educate Plus when making your reservation.