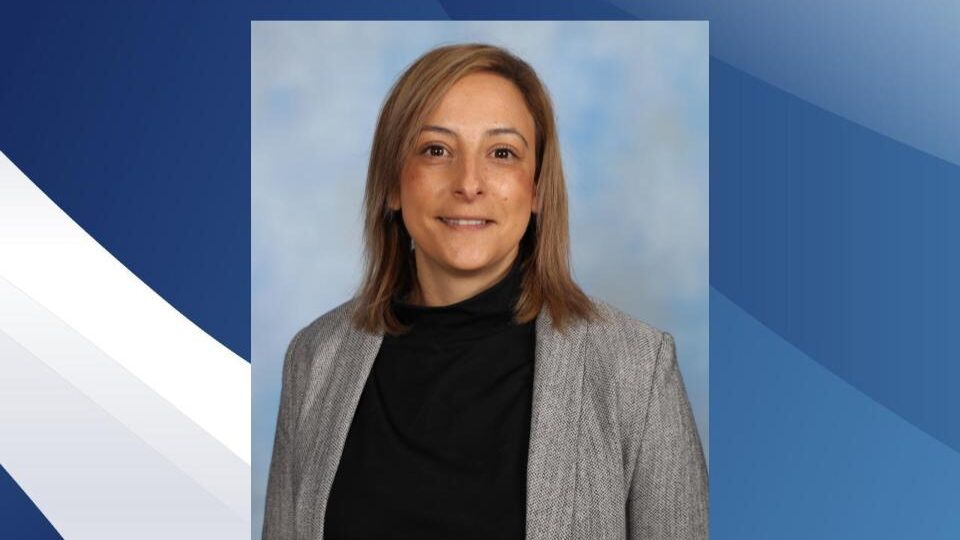 From the Assistant Principal
In the last couple of weeks of Term 1, the community of MSCW was very busy. Last week, Dr Ireland and I were fortunate to be able to attend Sydney Catholic Schools' Excellence in HSC and VET Awards, which recognised the talents of a number of our Year 12 2021 cohort and their successes in their HSC. As a College community, we raised funds via our College Talent Show for those in need in Ukraine and Northern NSW. Staff also had an opportunity to welcome our new Year 7 parents to the College during our Year 7 Welcome Night. While together as a College community, we engaged in the College's annual Holy Week Prayer Service.
Each of these events provided opportunities for past and present students to share their 'gifts' with their 'sisters'. It has truly been a great end to the term.
MSCW Parent Engagement 
Our MSCW Parent Engagement Model strives to build quality relationships across the College community.
Aims:
A model of partnership with parents and families to increase parental engagement, belonging and communication.

An avenue for parents to be involved in the College community with parents of their daughter's Year Group.

Helping out and working with other parents during a service or social event.

Providing a parental perspective to assist the Principal in decision making.

Organising and running events that support the values and strategic directions of the College.
Most recently, members of our parent community engaged in our Parent Engagement Meeting held on Wednesday 30 March, to provide feedback on the current uniform. While a number of our Year 12 parents hosted the Year 7 Welcome Night on Friday 1 April.
Upcoming Events Term 2:
Year 7 Parent Engagement Group will host the Year 8 Welcome Night on Friday 29 April.

Year 9 Parent Engagement Group will host the Mother's Day Mass and Supper on Wednesday 4 May.
Remaining Events in 2022 Include:
Year 10 Parent Engagement Group will host the Father's Day Mass and Breakfast (Term 3)

Year 11 Parent Engagement Group will host the Year 12 Graduation Supper (Term 3)
Please email the College at info@mscw.catholic.edu.au if you would like more information regarding involvement in your daughter/s Parent Engagement/s Group.
College Winter Uniform
Please be reminded that when students return to school in Term 2 they will be expected to wear their full winter uniform. This includes the wearing of navy tights, as well as the wearing of the College blazer while travelling to and from the College.
Please use the holidays to ensure that the following requirements are met prior to returning to College. 
MSCW kilt – length of kilt is to be below the knee

MSCW College badge

MSCW jumper

MSCW blazer

Shoes are to be black, lace-up and able to be polished

Navy tights (70/80 denier)

MSCW tartan scarf (optional)

COMPASS Student Card
It is a College expectation that all students have their COMPASS Student ID Card with them every day. The card is used in particular for students to tap in and out of the College for late arrival or early departure. I ask for the support of parents in ensuring that your daughter/s have this with them every day.  If students have misplaced or lost their Student ID Card it is a requirement that the card is replaced. Please see below for how to order a new card online.
COVID Frequently Asked Questions

Do Students Who Have Previously Tested Positive Have to Isolate for 7 Days?
People who have recovered from COVID-19 have a low risk of getting it again in the eight weeks after they are released, as most people develop some immunity (ability to fight the disease).
If you come into contact with someone with COVID-19 within eight weeks after you are released, you will generally not need to self-isolate or get a test. If you come into contact with someone with COVID-19 more than eight weeks after you are released, you will need to self-isolate, test and follow the advice in the Information for people exposed to COVID-19 and Get tested for COVID-19 factsheets.
What About When Members of the Household Test Positive During the Isolation Period – Does it Reset?
The household must follow the

Self-isolation guideline

and self-isolate for seven days from the time the first COVID-positive person in your household had their test.

Have a rapid antigen test (RAT) as soon as possible and again on day six. Have an additional RAT if symptoms develop.

If all tests are negative, households can leave isolation after seven days.

If another member of the household tests positive while in isolation,

you do not have to restart your isolation period

.

If you are a household close contact who is unable to separate from the COVID-19 positive person, you should self-isolate with them until they are released from isolation.
If your daughter is in isolation as household contact or COVID positive they are not to return to school until they have completed their full seven days of isolation. The medical clearance letter received from NSW Health when a case is reported via the Service NSW app or if the PCR test is positive indicates the isolation period dates. Students can return the day after the end date for the isolation period and no sooner as long as they are not presenting with symptoms.  
Please send through medical clearance letter received from NSW health to mscw-attendance@syd.catholic.edu.au.
Travelling to and From School – Masks
I ask for your support as a parent/carer in ensuring that your daughter/s are wearing masks on public transport, which includes the bus and ferry. Please see the communication from the School Liaison Police Officer for the Ryde Area that was sent to all schools in the area: The current Public Health Orders regarding face coverings for students aged 12 years and older are required to adhere to this legislation. (See Below)
COVID-19 MANDATORY FACE COVERINGS
Public Health Act 2010
The Public Health (COVID-19 Mandatory Face Coverings) Order 2021 was amended commencing 29 January 2021.
A fitted face covering is a mask or other covering that fits securely around the face and is designed or made to be worn over the nose and mouth to provide the wearer with protection against infection. A scarf is not a fitted face covering.
Requirement to wear a fitted face covering
Public transport
A person in Greater Sydney must wear a fitted face covering at all times when:
(a) at a public transport waiting area, or
(b) when the person is in a vehicle, train or vessel that is being used to provide a public transport service and the vehicle, train or vessel is carrying passengers or is in service and available to carry passengers.
Public transport service includes a taxi service, rideshare service and community transport service. A public transport waiting area is a station, including the platform of a passenger railway station or light rail station/stop, a ferry wharf, a bus stop or a taxi rank.
Thank you for your support of the current requirements for wearing a mask to and from school on public transport.
I would like to take this opportunity to congratulate the students for their commitment to their learning and their involvement in the range of opportunities offered in Term 1 that allowed them to demonstrate their 'gifts' and talents.
I wish all students and staff a very restful break during the holiday period and a blessed Easter.
Ms Melinda Alvarez, Assistant Principal
This article on College life meets The Archbishop's Charter for Catholic Schools – Charter #2, #6 & #8