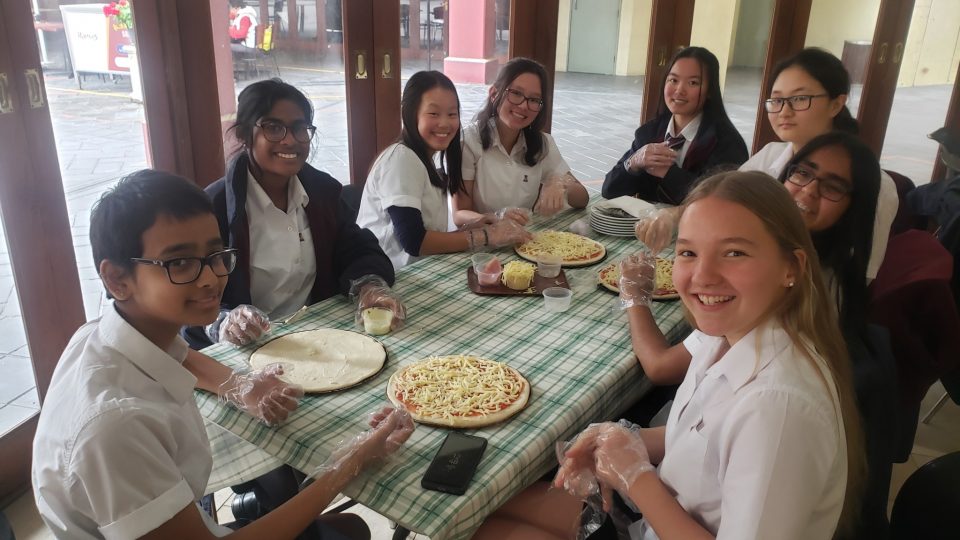 Year 9 Sweet Lily Excursion
On the 2nd of August, Year 9 students got the chance to meet "Sweet Lily" at the Italian Forum for a combined Commerce and Business Studies excursion. After recess, we walked with Mr. Van De Hoek, Ms. Xu, Ms. Jerrems and Mr. Lambert through the streets of Leichhardt to our destination.
Immediately after we were seated at our eight-person tables, Lily talked to us about her experiences as a small business owner in a once busy and populated area. She explained to us that a business owner must always consult a lawyer or legal adviser before signing a lease, however desirable, and spending all of their budget. She told us about how other small business owners reacted to her business opening in terms of product and supplier mimicking, and ways to react. She also gave us wise tips about finding good employees, and how she dealt with business crises such as employee theft.
Following Lily's story, we were treated to some delicious food that we got to make ourselves. After appointing a waiter/waitress from each of our tables, we were given three pizza bases, accompanied with the appropriate toppings. Each table ended up making 4 pizzas – garlic cheese, pepperoni, ham, and tomato. The waiters/waitresses then gave our pizzas to Lily, who baked them. A few minutes later, everyone was gorging on their pizzas and chugging their drinks. We were even given dessert after – 2 scoops of ice cream, with 15 flavours to choose from.
The day ended on a really fun note with the students leaving 30 minutes before the bell with heads full of knowledge and bellies full of food. To sum up what we learned:
don't let feelings and emotions about a small business cloud your judgement, because it could result in serious debt;
listen to what your legal advisers have to say about your monetary and legal decisions because in some cases, the reward is not worth the risk and cost;
always lead the pack of small business owners, let them copy from you, not vice versa, because by being the first to an idea, customers will be more inclined to you instead of the copiers.
Thank you so much to Mr. Van De Hoek, Ms. Xu, Ms. Jerrems and Mr. Lambert for running this excursion for the Business Studies and Commerce students.
Caleb Mayo and Marcus Wu