Message From the Principal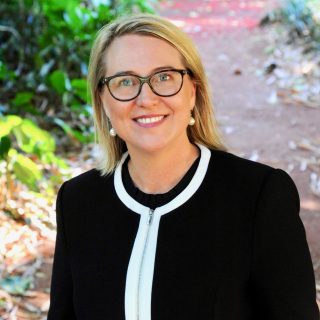 "… A reconciled Australia is one where our rights as First Australians are not just respected but championed in all the places that matter …"
-Kirstie Parker – Board Member, Reconciliation Australia.
This week we acknowledged National Sorry Day on Tuesday 26 May.  As part of encouraging a deeper understanding of  National Reconciliation Week, which began on Wednesday 27 May, our College recognises that we must provide the time and space to allow real dialogue to happen, learn about our shared histories, cultures and achievements and to explore how one each of us can join the national reconciliation effort. As a formal commitment to action, our College is developing an official Reconciliation Action Plan (RAP) through the Reconciliation Australia Narragunnawali program to be launched later in 2020.
I would like to thank Ms Athena Costopoulos, Director of Mission and Ms Megan Christie, Director of Boarding who will be instrumental in leading this project, which will involve a RAP College Working Group consisting of College staff, students, parents and community members. More information will be coming out shortly on how you can get involved, helping our College work towards building a better world for all, through a genuine commitment to the journey of reconciliation and in strengthening relationships between Aboriginal and Torres Strait Islander peoples and non-Indigenous peoples.
As we began this week the sounds of laughter and joy once again filled our campus, as we welcomed back the large majority of students for face-to-face lessons. Unfortunately, some students from our Boarding community are not be able to join us for the remainder of this term, due to strict Australian border controls and remote community biosecurity directives. However, we are supporting these students and families as best we can, to ensure continuity of learning and much needed connection with friends and the community. I continue to follow and implement Federal and State Guidelines and directives for school and boarding environments, working closely with the amazing and supportive staff at the Townsville Public Health Unit.
I spoke with students and staff recently about how some of us may be feeling a little 'flat' at the moment, with energy and motivation somewhat lower than we thought it would be, especially given the good news of school returning. I have read many articles recently about how people in general are coping with the current situation and there have been some interesting perspectives shared. One particular article suggested that we have all been stretched like rubber bands to our limits, given the uncertainty and requirement of pivoting ways of living, working, learning and connecting.  Amanda Gordon, Clinical Psychologist suggested that people need 'to allow themselves to adjust to a new way of being, rather than waiting until things are back to the way they were, because if you do, you'll be waiting a long time.' She suggests that perhaps we need to 'Live in the moment and find joy in what you are doing right now instead'. This approach particularly resonated with me, as I have always firmly believed in the power of hope, optimism and in reaching out and asking for help when we need it as the most powerful tools in our emotional resilience toolkit.
Our College community is a family that deeply cares for one another and I would like to take this opportunity to remind and encourage any families who may need some support to reach out if need be.
May God bless you all.
Amber Hauff
College Principal