Message From the Principal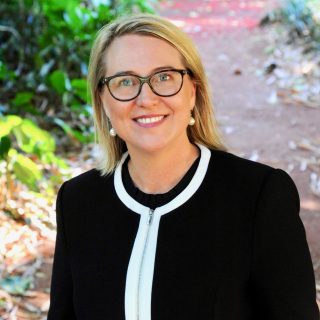 "A good beginning is of great importance" 
– Catherine McAuley
With the words of Catherine McAuley ever present in our minds, the College has experienced a great beginning to the new year and decade. In the spirit of Mercy hospitality our community has warmly welcomed our new students who are settling in beautifully.
On a sad note, 2020 has begun with the devastating cry of our earth and its people as it suffered bushfires, extreme weather events and now an ever-increasing world health situation. Some of our community have experienced this first hand or have had family and friends deeply affected by these events. We have all seen incredible examples of resilience, survival, human spirit and community connection providing much needed hope in these times of despair. We have also seen the incredible impact of human kindness and generosity. In our first week back, I spoke at assembly about the need for all of us to make a more positive impact in our community starting with giving more than what is expected, helping others, nurturing human connections by detoxing from devices and building a daily attitude of gratitude in our lives. All of the media platforms relentlessly provide us with plenty of people in the world looking after the negative narrative, so a more positive and hope-filled approach to having an impact on our lives and the lives of others will be our College approach in 2020.
It is wonderful that we are continuing to experience strong growth in the College and coupled with a large number of internal staff promotions, we needed to find more great teachers and teacher aides to join our team from this year. I am very excited to introduce to you all our new teachers and teacher aide that bring just shy of 150 years of teaching experience to our College. Ms Andrews (Religion & Learning Support), Mr Campbell (Science & Maths), Ms Hyne (Humanities & English), Ms King (Teacher Aide), Ms Mete (Maths & Science), Ms O'Shea (Science), Mr Santarossa (Maths), Ms Semola (Humanities & English), Ms Walkom (Humanities and IT) & Mr Williams (Science & Head of HPE & Sport). If you would like to know a more about our teachers, please visit our College website to discover more. We have also welcomed Ms Hammond to the College Health Centre to work with Ms McDonald and Ms Lane who joins our College as part of the Boarding Team. Ms Flores has returned from leave after spending some precious time getting to know her new baby girl Lucy.
Our College staff team is an extraordinary group of professionals who go above and beyond to create an environment for engaged learning experiences. There are a large number of staff who have dedicated many years of service to this community and I am very pleased that we will be able to acknowledge and thank these staff members at the St Patrick's Day Mass on Tuesday 17 March 2020. There will be an early finish at 12.45pm that day to allow for rehearsal and set up for our much anticipated Twilight Open Evening from 5.30-7.30pm.
It was also wonderful to welcome back to our College on Wednesday our 2019 Scholars, Miss Ella Evans, Miss Isabelle Cafferky and Miss Rosalili Ford. Miss Skye-Lee Cowan was not able to come in person but is also acknowledged for her outstanding results. The College is immensely proud of all of our graduates from 2019 and wish them all the very best for their futures. We know they will always remain closely connected to our College and the sisterhood of our Alumnae.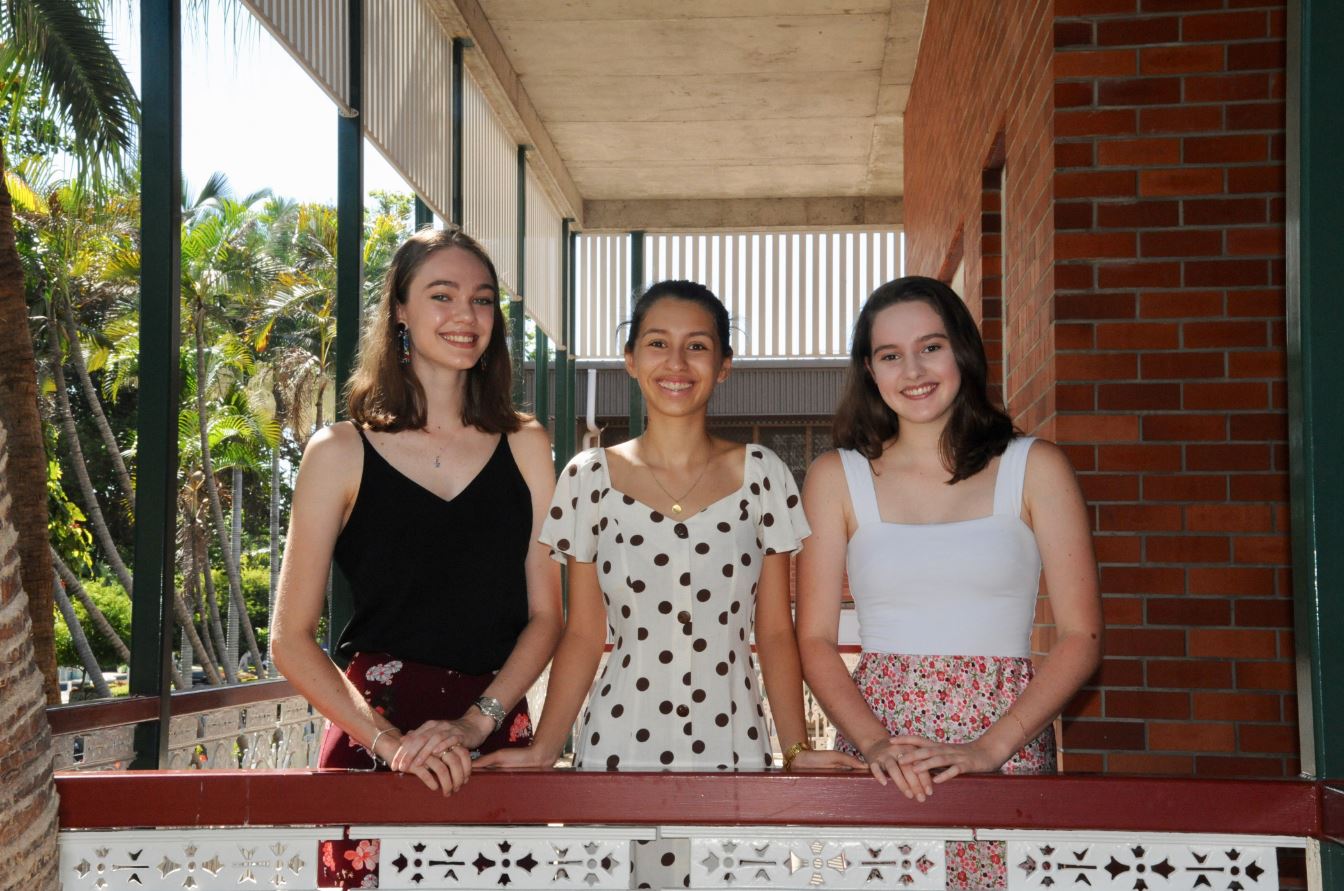 Unfortunately, as you are well aware we have been experiencing unforeseen power outages affecting one of our College buildings and the network.  I can reassure you that the situation is completely unrelated to the East Precinct Project. As a result of the situation, we have had to modify rooming for some classes and take the library offline. Marie Jerome, our wonderful Library Officer has been delivering a pop-up library solution to classrooms and at lunchtime. Furthermore, we have also had to modify or cancel some assemblies and events. Despite these challenges, the East Precinct Project is well underway and the community excitement is building as we approach the opening and launch of this beautiful building. I will continue providing updates on the development on our College Website.
I am looking forward to our Senior Investiture Liturgy next Wednesday at St Joseph's Church, where our 2020 Year 12 cohort will acknowledge and commit to their role as leaders of our College.
May God bless you and your families.
Amber Hauff
College Principal