Message From the Principal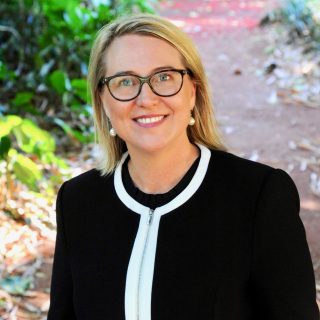 Hope and fear cannot occupy the same space. Invite one to stay.
-Maya Angelou
Term 1 has ended in a way that no one could have ever imagined. We find ourselves all being asked to do things outside of our comfort zone, with greater purpose, as an act of love ultimately saving lives. Our focus has switched from our day-to-day tasks and routines, to a time of uncertainty and deep reflection. As human beings we are hard-wired to seek out human connection and a community to feel a sense of belonging. On top of this we are all now facing alternative ways to live, work, learn and connect with others.
As a College community we sadly farewelled students early to plan for the possibility of a completely new chapter for schools, and the beginning of a journey that places our students and teachers in a blended teaching and learning space. New systems, procedures and guidelines have had to be drafted, tested and finalised to support this new approach. Our existing Learning Hub Portal will provide the secure and familiar platform for our teachers, students and families to connect, learn and thrive whilst at home. It is no secret, that students and teachers thrive best in a face-to-face learning environment that places relationships at its core.  Despite this, our community will rise to the challenge and work tirelessly to ensure continuity of learning and connection for our students during this temporary period of disruption. The transformational change required of the education sector in a matter of days has been phenomenal and I would like to acknowledge and sincerely thank the College Leadership Team, Teachers, Boarding and Ancillary staff for their incredible work this week to ensure continuity of learning for our students.
As a Catholic community, we find ourselves entering an Easter period like none we have ever experienced before. We are able to draw strength from the Easter message of the Risen Lord and the transformative power of Jesus to help us navigate this extraordinarily challenging time. With more time to quietly reflect, we may all become more grateful for the simple things in life. We will no doubt emerge more grateful for opportunities to spend quality time with friends and family and in fact become more connected than we ever have before.
Over this Easter break I will update the community via email, as new information comes to hand. In the meantime, please keep safe and reach out and connect with one another. We will all get through this time together as a community.
May God bless you all at this time.
Amber Hauff
College Principal