MESSAGE FROM THE PRINCIPAL

It was wonderful to welcome 166 young women to our College for the #STEMLIKEAPATSGIRL Conference as part of our National Science Week activity program. I spoke briefly at the conference about the critical importance of events such as this to inspire young women in STEM. We are surrounded by the wonder of science and mathematics in our everyday lives, and when using various types of emerging technologies. We heard from Dr Alex Trollope who spoke from the heart about her own life journey, and how her experiences and doors of opportunity have led her to where she is today, in her dream job living in paradise.
The energy throughout the day was incredible. STEM was brought to life through the interactive workshops developed by our expert facilitators. We are so grateful to the Australian Defence Force, Queensland Police Force, Queensland Fire and Emergency Services, Townsville Hospital and Health Service, James Cook University, Reef Ecologic and It's Rocket Science Adventures for sharing their knowledge, skills and time with all of the participants. The inquiry-based learning approach taken by these presenters provided invaluable insight to STEM careers in a fun and meaningful way. Feedback has been phenomenal, and as a learning community we are excited for the future. Our young people are passionate and curious about their world. We must provide opportunities for our girls to investigate the roots and implications of problems so that they can work towards solving them. So many of our staff and students supported the day, and I am grateful for their hard work and enthusiasm. I would particularly like to acknowledge Mrs Shari Finlay, Head of Faculty – Science and Mr Grant McGregor, Head of Faculty – Mathematics & Digital Technologies, for their excitement and engagement in planning #STEMLIKEAPATSGIRL.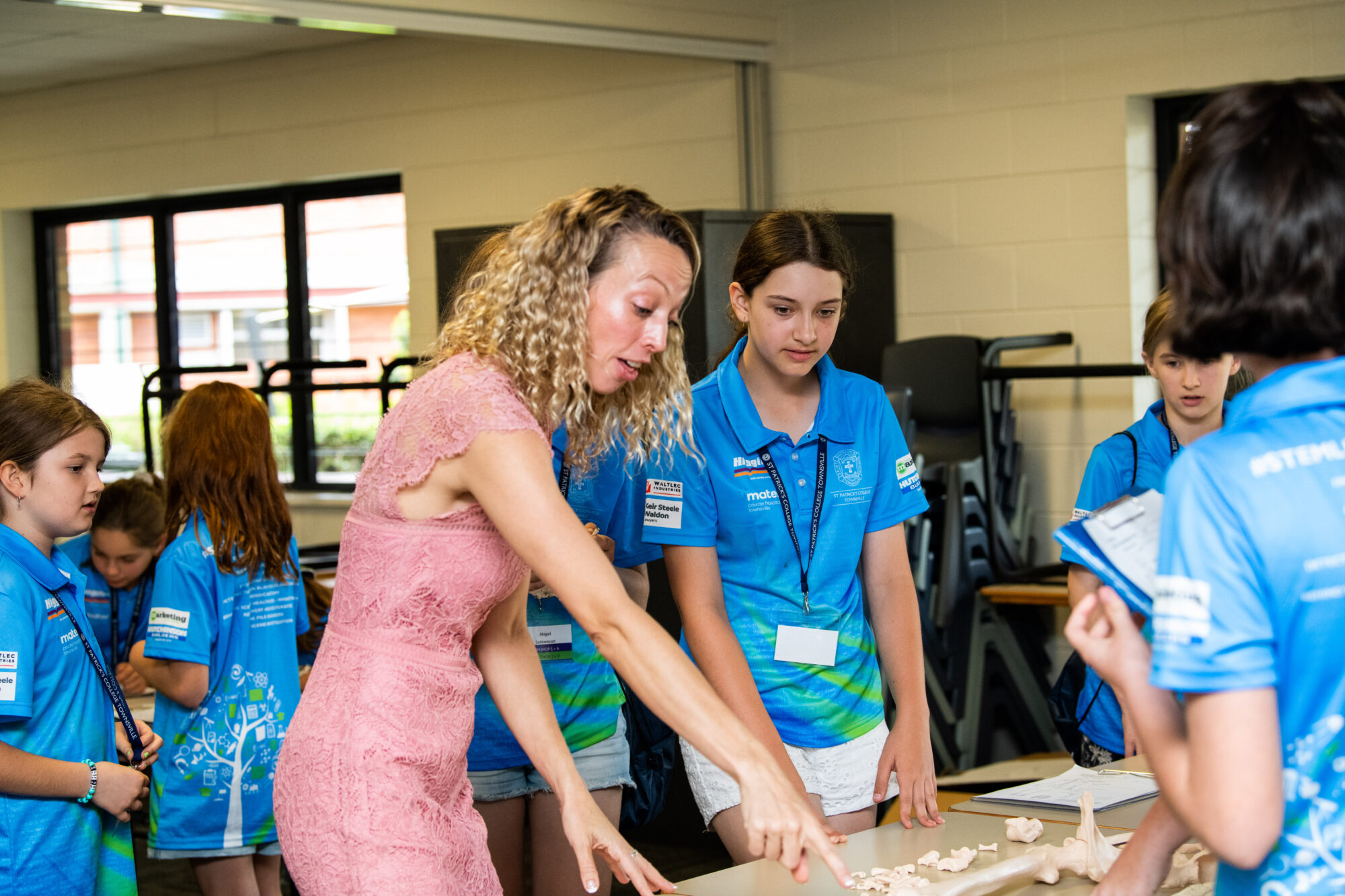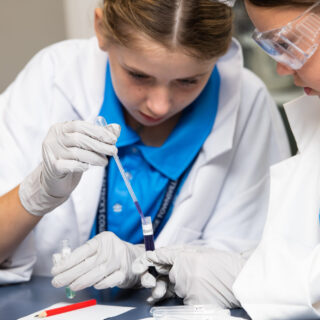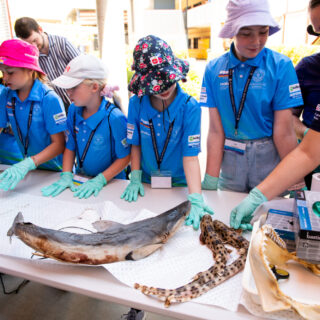 Six years ago, all Australian education ministers came together and agreed on a National STEM School Education Strategy taking us through to 2026. This strategy focuses on the responsibility for schools, in particular, to develop mathematical, scientific and digital literacy in our young people to promote much needed problem solving, critical analysis and creative thinking skills. Our College unashamedly makes a bold statement about our passion and strategic focus on inspiring young women through STEM. We have been recognised in national education awards year after year for our bespoke and engaging programs and incredible teachers. We remain committed to ensuring the visibility of positive female role models from both industry and in our staff to inspire our students to see STEM as a viable and attractive career option.
We are incredibly grateful to our generous sponsors, without whom we could not have staged #STEMLIKEAPATSGIRL 2021. We thank Higgins Coatings, Mater Private Hospital Townsville, Waltlec Industries, Keir Steele Waldon Lawyers, Hutchinson Builders and The Marketing Factory for their support.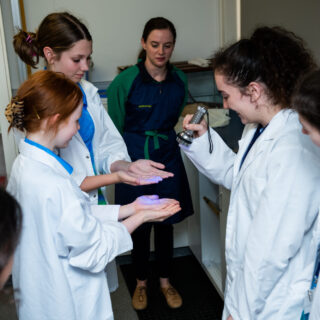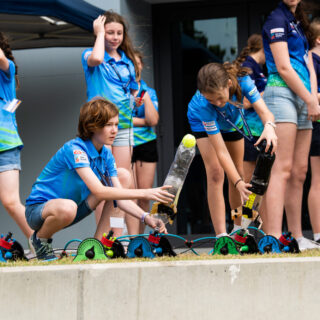 The College will be hosting a Principal's Welcome on Wednesday, 15 September. This is a wonderful opportunity for prospective parents to visit the College and meet key staff. More details will be posted on our website and social media channels.
Amber Hauff
COLLEGE PRINCIPAL