President's Report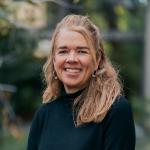 Dear Members
How lucky are we to live in WA?! It looks as though we've nearly made it through winter, and spring feels like it's on the horizon. 
At a time when much of the country is enduring difficulty, we are still able to enjoy our personal freedoms, including face to face PD! (Fingers crossed this will last us through the holidays.) Unfortunately, the same isn't true for many of our colleagues across the country. On that note, I would like to commend the Educate Plus Board and Staff for their tireless efforts in trying to launch our International Conference for this year. There were many late-night meetings, lots of emails back and forth (across the world), tons of work behind the scenes, and a never-ending drive to try and make this event happen. After considering every possible option, we had to finally make the decision to surrender. The program was confirmed, the venues were booked, and the catering had been organised. I'm sure many of us have felt the heartbreak of having to cancel such wonderful and meaningful events at the last minute. As a nation-wide organisation, we have strong leadership, integrity, and drive and we won't give up. We vow to come back even stronger, and I know this conference will be an amazing opportunity for all of our members in 2022!
In the meantime, our committee has been working hard on creating some wonderful PD opportunities for our members, and non-member alike! So, on that note, we would ask you to please SAVE THE DATE for Thursday 11 November 21 for a one-day PD session to be held face-to-face here in Perth. We anticipate this being a full day PD offering, followed by social networking drinks and canapes to end.
For our regional members, we are looking to try and offer a discounted accommodation option, so please clear your schedules and plan to join us!
We look forward to sharing the details of the program with you in the coming weeks and will use the survey data submitted to create what we hope will be a relevant and valuable offering to our WA members.
I hope you enjoyed the virtual Non-Conference program offered by Head Office in place of what was to be the International Conference. 
As always, please reach out if I can help you with anything or connect you with a member who can.
Kind regards
Susie
WA Chapter President