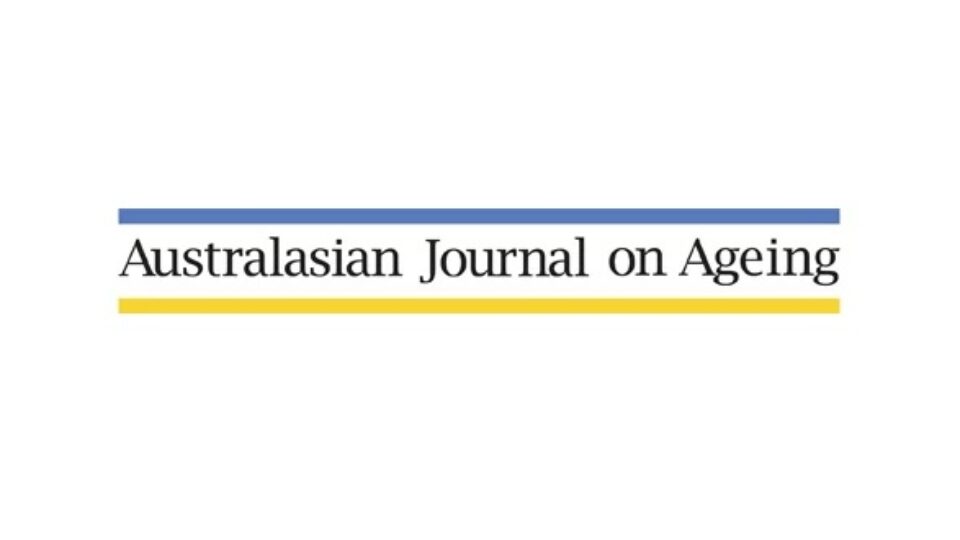 AJA end of year wrap up
An overview of recent AJA activity
Season's Greetings! In our final edition for 2019, as always, we cover a range of topical issues. There is an Invited Commentary on perioperative medicine in older people. The results of a binational survey are presented in a brief report that describes perioperative geriatric medicine services in Australia and New Zealand, and explores geriatricians' views on the need for and challenges in providing perioperative care. There is a review by Haley and colleagues on the use of physical training for delirium management in the hospital setting.
The range of clinical topics covered includes:
Opioid use in chronic non-cancer pain
Treatment of urinary urgency
Resuscitation planning in GEM
Hospital admissions due to medication misadventure
We have also published an Open Access Special Issue on Organising Care, Practice and Participative Research, curated by colleagues from the Cognitive Decline Partnership Centre.
In case you missed it, our September issue can be accessed at https://onlinelibrary.wiley.com/toc/17416612/2019/38/3
It contains an insightful, thought provoking editorial on dementia treatment , plus articles on topics ranging from advance care planning implementation, through discharge medications and falls to an evaluation of a deprescribing model in an acute general medical unit.
The Journal aims to provide articles of interest to a multidisciplinary audience of gerontologists and geriatricians, professionals who share an interest in the opportunities and challenges of an ageing society. We hope that this issue will assist in guiding your research and practice. We welcome contributions from you about your innovative work. In addition to the scientific papers we publish, we also welcome contributions for our 'Reflection' section. Poems or stories (fiction or non-fiction) related to any aspect of ageing, whether from the point of view of a health care worker or older person or patient, or simply an observer, will be considered.
Jane Sims, Deputy Editor-in-Chief, AJA.