News on the 34th International Conference of Alzheimer's Disease International
Dear Friends and Colleagues,
 As you may have heard, ADI will be hosting their 34th International Conference with Alzheimer's Disease Association (ADA) in Singapore on 19-21 March 2020. The theme of the conference will be "Hope in the age of dementia: New science. New knowledge. New solutions" and we would be delighted if you joined us.
The ADI international conference is one of the longest running and largest international conferences on dementia. Its diverse programme reflects its multidisciplinary audience including researchers, scientists, medical professionals, people living with dementia, family members, care professionals, and staff and volunteers of Alzheimer associations.
With the international conference every 2 years and no ADI Asia Pacific regional conference in 2020, this would be a great opportunity to learn from and meet the global dementia community.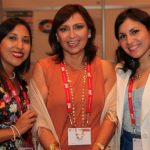 Pictured: Attendees of ADI's 2014 International Conference in San Juan
ADI 2020 will feature a range of engaging keynote speakers, presentations and workshops on all aspects of dementia, including updates on policy, care, science and development, innovation and technology from around the world. 
Additionally, ADI is also offering new super early bird registration rates until tomorrow 13 September, with early bird registration closing on 30 November.
Follow us at @AlzDisInt and @ADIConference #ADI2020
Thank you for your support, 
The ADI team